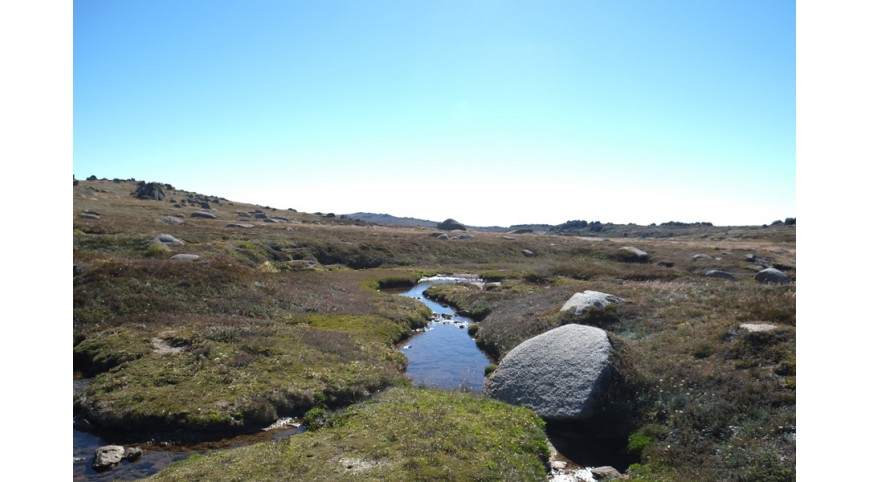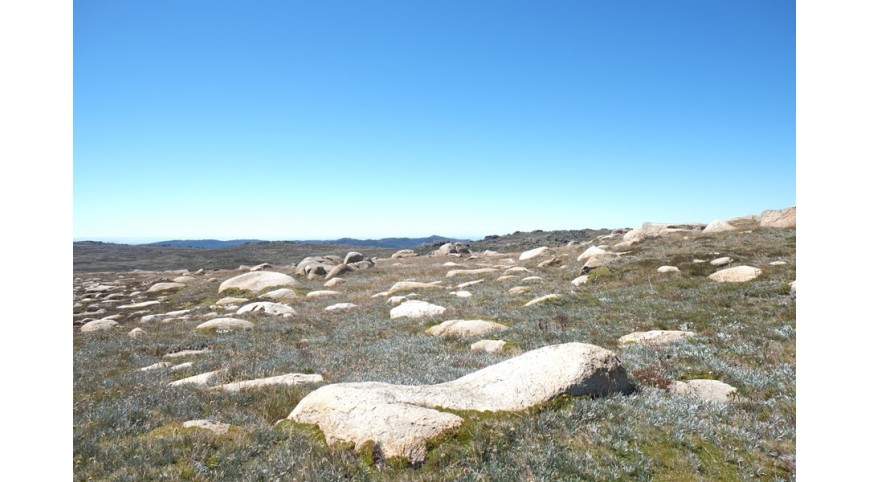 Mt. Kosciuszko - 2228 mt - Australia (New South Wales)
After a week spent in Alpine National Park walking far and wide in complete solitude, Thredbo was a small shock. A ski resort without attractions, a classic definition of "non-place", a marketing operation in wood and concrete. And slopes.

I took the Omeo Highway northwards, passed Mitta Mitta - 4 houses - and continued until the crossroads for Tallangatta, to stop and visit what remains of old Tallangatta, a city that was literally moved to build the dam on the Murray River that created the lake Hume.

In Corryong I stopped at the information center, in the vain hope of finding some topographical maps of the area, and instead scraping up a fleece blanket to reinforce my summer sleeping bag which had proved ill-suited in the last cold nights.

From Corryong I crossed the border with New South Wales, to take the terrible Alpine Way: driving a jalopy on one of the worst roads I have ever seen, I still managed to arrive safely in Thredbo, where I finally found maps of the paths. I camped out of town near the river, and in the morning I woke up early to avoid crowds.

At 7:30 I was at the start of the path, near the ski lifts. I took the Merritts Nature Track, an interesting naturalistic path almost completely in the woods, which with steep steps exceeds the first 600 meters in altitude, until I reached the high station of the chairlift.

When I got to the top, the first tourists started to get off the chair lift.

From there starts the Kosciuszko Track, a metal walkway that leads almost to the top, where it gives way to a dirt road. From the top station of the lifts the Kosciuszko Track proceeds with slight ups and downs for 6km in a barren but fascinating plateau, between bizarre rock formations and floristic explosions, with a breathtaking 360 degree panorama. After passing the enchanting lake of Cootapatamba, you will soon arrive at Rawson Pass, from where the top is clearly visible on the left. The path turns around it, and from the pass it reaches it in about 1.5km.

The panorama from the top is immense and wonderful, and it gives satisfaction, although it is not a demanding route. Including the various peregrinations made on the route, I managed to walk 21km with 1100m of positive altitude difference.

When I got back down I found a $ 17 parking ticket. This was enough to convince me to leave quickly.

I paid for the ticket, drank a quick beer and set off on my way to Eden to complete my Indian-Pacific crossing.

I parked, ran to the sea and abandoned myself to my insignificant geographical joys.

I smiled.